Medically Supervised Weight Loss
Weight loss is hard BUT overcoming and conquering obstables isn't anything new to you. You CAN do this. You are holding the key to a life changing transformation. From pain, discomfort and disease to a thriving life with abundance, strength, health and happiness. Let us show you how.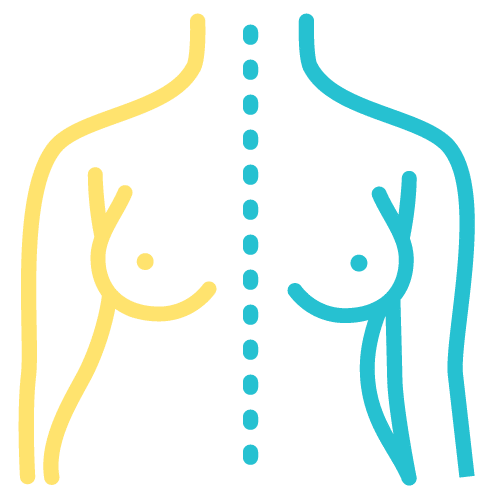 Losing Weight with Regenerate Health Medical Center in Santa Barbara
Do you want to shed pounds and lose inches? Are you interested in learning more about how to lose that weight naturally and effectively? Are you tired of trying different exercise regimens, commercial supplements and fad diets without lasting results? RHMC develops a personalized weight loss program for each individual.
We know that the key to youlosing weight AND keeping it off is first to understand all of the factors that contribute to your weight problems.  This varies for each individual, and can include hormone imbalances, digestive problems, toxins, food intolerances, and emotional factors, just to name a few. Regenerate Health's Naturopathic Medical Doctors will examine all of these factors, and work with you to create an individualized program that includes diet, exercise, lifestyle counseling, supplements, and IV therapy as well as clinical metrics to track your progress.
Many of RHMC's signature treatments support healthy weight loss and body detoxification, such as our Lean Body shot and our Weight Loss and Cellular Detox bags,  for example. At Regenerate Health, we empower our patients to lose weight in a healthy, safe and effective way, while supporting the body's detoxification and elimination processes.
Getting started with Medically Supervised Weight Loss at RHMC
Initial 90min Intake with a full Health Risk Assessment, Orthopedic and Metabolic Testing with one of Regenerate Health's Naturopathic Medical Doctors

Monthly individualized exercise program design provided to you by one of our certified strength & conditioning Coaches with Doctor's supervision

Initial Intake Physical Assessment & Movement Analysis with your Coach

Monthly 1:1 Progress Consultation with your Coach (via Zoom or scheduled apt)

Consistent monitoring with your Doctor to ensure progress in health markers

12 month commitment required
Frequently Asked Questions about Medically Supervised Weight Loss
Regenerate Health is a Naturopathic Medical Center that focuses on personalized naturopathic medicine, regenerative injection therapies, medically supervised weight loss and fitness.
We offer patient centered, comprehensive treatment programs to help healthy-minded people overcome pain, optimize their healing potential and be in control of their health.  Our full range of cost-efficient services are aimed at quickly and effectively returning people to their active lives.
RHMC specializes in natural and non-invasive treatments to help you increase your performance, health and wellbeing. Our mission is to provide personalized, high-quality care to our patients to achieve optimal wellness and a pain-free lifestyle.
How does this program differ from other well-known weight loss programs like, Nutri-System, Jenny Craig, Medifast, etc.?
Our program focuses on educating people on the "what to", "how to", "why to", "when to" & "how much to" eat. We do not provide the food, rather the knowledge on how to make healthy eating a part of everyday life based on your individualized needs.
We offer an exercise component which includes a Naturopathic Doctor coordinating with a medical fitness specialist to complete a personally designed program.
Everyone entering the program will meet with a Naturopathic Doctor to complete a health risk assessment as well as have metabolic and orthopedic testing and a BioScore completed.
You will have access to your medical fitness specialist through a dedicated server to ask questions about your program.
Referrals can be made appropriately and easily to the following: physical therapy, chiropractic care & massage.
Monthly 30 minute 1:1 sessions with your medical fitness specialist to work on barriers, goals, motivators and accountability, to be scheduled online in advance.
What are some of the benefits outside of weight loss that I may encounter? Any relief from chronic ailments, allergies, etc.?
• Relief from chronic pain
• Increase in energy
• Increased self esteem
• Reduction in medications
• Increased productivity
• Mood stabilization and improvement
• Improvement in markers such as blood sugar, blood pressure, lipid profile etc.
• Decrease in risk factors for disease
• Sense of accomplishment, purpose & belonging
• Improved relationships
• Plan for an overall wellness-focused lifestyle which will enable maintenance versus yo-yo dieting
• A new found joy of grocery shopping, cooking and meal planning abilities
• Better digestive health
• Improvement in sleep
How long does the program last?
The program is a 1 year program, after which you may choose to discontinue or stay enrolled on a month-to-month basis. Other service option are available, please contact us.
Is this safe for all individuals? Are there any restrictions?
The program is a 1 year program, after which you may choose to discontinue or stay enrolled on a month-to-month basis. Other service option are available, please contact us.
What constitutes a Medical Weight Loss Program need vs. a plain old 'watch what you eat' diet? Unlike Jenny Craig, Nutri-System, etc., all of our patients are screened for risk factors, such as:
• BMI over 30
• Health Diagnosis
• Underlying symptoms
• Hormonal Imbalances
• Injury
• Toxic Burden
• Chronic pain
What criteria is measured and classified as a success for this program?
• Weight loss
• Reduction in Pain
• Better Quality Movement
• Increased range of motion
• Reduction in Body Fat Percentage
• Bio Score improvement
• Reduction or eradication of medications
• Removing Irregularities in Lab Work
• Better Energy Levels
Dr. ACE will work with you to achieve your individualized medically supervised weight loss goals.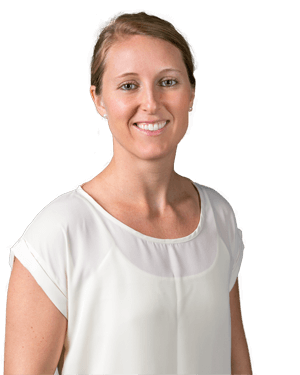 Dr. ACE will work with you to achieve your individualized medically supervised weight loss goals.