About Regenerate Health Medical Center
Santa Barbara 

Naturopathic Doctors
Regenerate Health Medical Center was founded in 2015 with a vision to provide the care Dr. ACE always wished she could find – care that gets to the root of problems and creates lasting improvements that allow individuals the freedom to live their lives with joy, feeling empowered with their health, rather than as a victim. 
Patient centered, comprehensive treatment programs to help healthy-minded people overcome pain, optimize their healing potential and be in control of their health.
Regenerate Health Medical Center specializes in natural and non-invasive treatments to help you increase your performance, health and wellbeing. Our mission is to provide personalized, high-quality care to our patients to achieve optimal wellness and a pain-free lifestyle.
Good health and a strong body come through healthy lifestyle choices.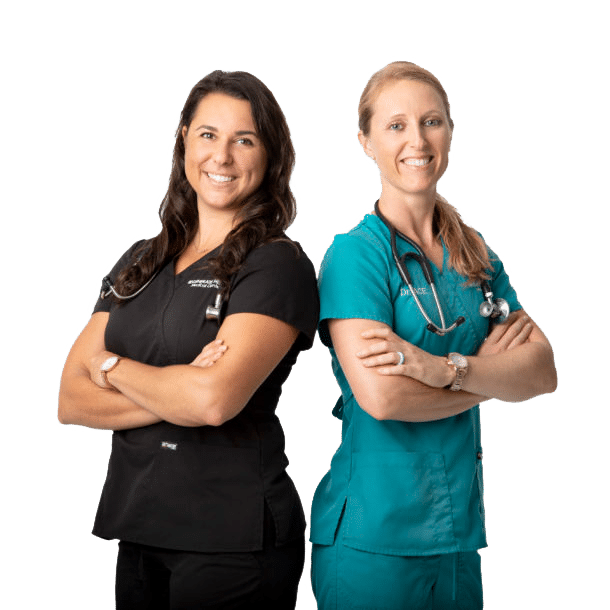 Mission
Over the next 5 years, we avoid 1,000 unnecessary surgeries, empower 5,000 patients to achieve a higher level of health than they thought was possible, and revolutionize the standard of healthcare.
Vision
To be the leader in integrative health by taking a stand for each individual through powerful, compassionate and results-oriented healthcare that goes well beyond the boundaries of standard medical care and revolutionizes what is possible.
Purpose
We aim to educate, empower and inspire individuals to live their lives to the fullest, seeing themselves as active participants in creating their health and going forward confidently to elevate the world.
Core Values
We believe that health is an individual's most valuable possession
We honor the body's innate ability to heal and seek the root cause of disease and dysfunction
We believe commitment and personal responsibility are essential for success
Meet Your Team at Regenerate Health Medical Center Santa Barbara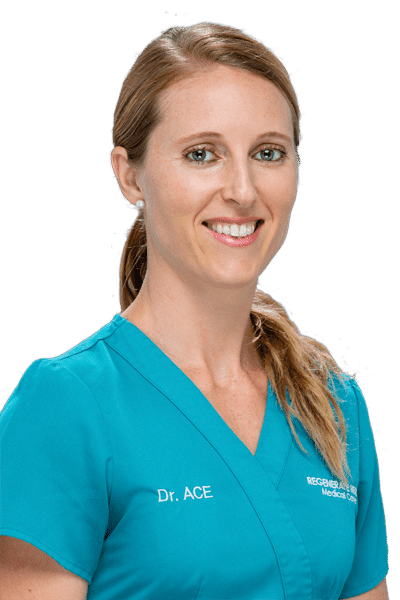 Dr. Alexandra Carswell Engle, NMD (Dr. ACE)
Doctor and Owner
Dr. ACE is a Licensed Naturopathic Medical Doctor who specializes in personalized natural medicine, including environmental, gastrointestinal, hormonal and joint health as well as regenerative medicine and athletic performance. She completed her medical education at Southwest College of Naturopathic Medicine (SCNM) in Tempe, Arizona where her clinical training encompassed a wide range of medical conditions. She has also completed extensive training in Regenerative Injection therapies, Bio-identical Hormone Replacement therapy and Environmental Medicine.
Her experiences of pain and dysfunction at an early age following an auto accident, left her determined to build a strong and healthy body. She continues, to this day, with a rigorous strength and conditioning program. Her experiences with limitations, injuries and digestive issues have sparked her passion for treating others and empowering them to create their ideal health. Dr. ACE is well aware of how acute and chronic pain can affect performance and recovery, and the importance of a healthy lifestyle. Her goal with all of her patients is to help them become an active participant in their health care decisions and treatments. This includes finding the root cause of dysfunction to alleviate symptoms, truly heal the body and increase performance.
Dr. ACE is passionate about movement, health and community. She is a lifelong athlete with a diverse sports background including competitive basketball, swimming and triathlon at the collegiate level and strength and conditioning. She loves getting outdoors and enjoying our beautiful California weather and the healthy opportunities our community offers.
Dr. ACE is a member of the California Naturopathic Doctors Association, the American Osteopathic Association of Prolotherapy Regenerative Medicine, the National Academy of Environmental Medicine, the Academy of Comprehensive Integrative Medicine, and on the Clinical Advisory Board for the Women's Hormone Network.
Dr. Rachel Alioto, NMD 
Doctor 
Dr. Rachel Alioto is a Licensed Naturopathic Medical Doctor (NMD) who specializes in Gastrointestinal and Skin Health, Mood and Anxiety Disorders, Pediatrics and Hormone Imbalances. She earned her 4-year doctorate degree in Naturopathic Medicine at National University of Health Sciences in Illinois, one of seven accredited naturopathic medical schools in North America. She has completed training in the benefits of nutrition to heal chronic illnesses as well as extensive training in gastrointestinal health and the nervous system.
She takes the time to listen and understand each patient's unique condition in order to create a personalized treatment plan, addressing the whole body and the root cause of your concern(s). Her goal is to heal, teach and inspire each person to be an advocate for his or her own health. Dr. Alioto has a special passion for helping people reach an optimal level of health, working with patients of all ages, including infants.
Medicine and caring for others had always intrigued her, however, throughout high school and college she struggled with severe stomachaches and weight loss that, despite all the testing, no medical doctor could figure out. Through her setback, she was inspired to find a more individualized and wholesome way of healing. This experience led her to Naturopathic Medicine, which soon became her passion.
She grew up in Northern California with her parents and older sister. Maintaining her personal health and wellness is extremely important to her and she stays consistent with a rigorous strength and conditioning program. As a doctor, coach and athlete, she loves to stay physically active outdoors in the California sun, in the gym and swimming pool as well as stay educated about the latest research in medical science and nutrition.
David M. Downey
Director of Operations & Fitness Programs
David received a Bachelor of Science in Communication, with Minors in Business Administration and Spanish from the University of Arizona in Tucson, Arizona in 2004. He is the Owner and Head Coach of REGENERATE Strength, the exclusive fitness partner of RHMC, as well as the acting Director of Operations & Fitness Programs for Regenerate Health Medical Center.
He has an extensive background in business coupled with a drive and passion for fitness. This fueled his aspirations to open a world class training facility, where the client, not a methodology, dictated the design of the fitness program. He is a certified OPEX CCP Level 1 Coach (NASM accredited) and is Precision Nutrition Level 1 Certified. He has been in the health and fitness industry for over a decade as a coach and business owner.
David has taken an active role in his health since 2005 when his fitness journey began doing bootcamps. As he evolved, he was transfixed, as many others have been, into being a CrossFit trainer. Realizing, after a few years, the lack of sustainability within this style of training, he was determined to find a better way to train and to coach. OPEX Fitness, founded by James Fitzgerald, created an opportunity to learn the how's and why's behind program design, nutrition, assessment and what it meant to truly become a professional coach. Through that learning, REGENERATE Strength was born to help people create longevity in their lives with whatever THEY wanted to accomplish.
He continues to this day to be coached by his mentor, Michael Bann. Together they continue to refine and adjust his training to ensure that with his busy lifestyle, he is still able to make progress. David takes this same approach to each and every one of his clients.
David believes in using a combination of movement, nutrition and lifestyle management, to live a pain free and active lifestyle. He intelligently designs fitness programs based on your individual needs and health conditions. For him, fitness is more than just working out, it bleeds into all aspects of living, bringing a sense accomplishment, determination and desire to live a larger life. Setting goals and using the medium of fitness to increase and maintain a high quality of life for his clients drives his passion as a professional coach and mentor.
David's mission is clear, to deliver his clients the highest quality results, through professional coaching, education and commitment to treating each client as the unique individual that they are.
Ready To Book an Appointment?
Not Ready? Learn About Becoming a Patient!