Hormone Replacement Therapy
Feeling fatigued? Not performing like you used to? Approachig menopause? Suspect low testosterone (low t)? Balance your hormones so you can have great energy, improve performance and live life the way YOU want!
Do you want to approach your hormonal imbalances in an integrated and individualized way?  We believe in balancing your system so you can achieve hormone optimization naturally and also recommend Hormone Replacement Therapy when indicated.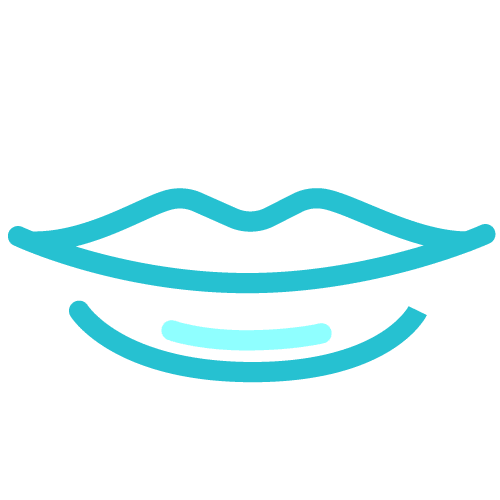 You'll have a range of hormone balancing and replacement options that address common health problems among women and men of all ages and activity levels. Various hormones, ranging from sex hormones, thyroid hormones, stress hormones, etc. are altered by disruptions in our sleep and wake cycles, changes in our stress response, aging, environmental factors, exercise patterns and dietary and nutritional deficiencies, amongst others.
With hormone disrupting chemicals ever present in today's food, cosmetics and water, achieving hormone optimization is an increasingly allusive challenge for most people.
With Regenerate Health's Hormone Treatment you'll receive a personalized treatment plan that may include nutrition, botanical medicine, multi-nutrient IV therapy, and natural bioidentical hormones. Diagnostic testing of hormones and urine metabolites give the best strategy for designing a healthy plan for the longevity of treatment and are often used in diagnosing your specific hormonal inbalance.
Hormone optimization is a critical element of quality health for men and women and is often overlooked in many cases.
BioIdentical Hormone Replacement Therapy
As we age and experience stress, our body's hormone levels change above or below optimal levels. You'll be able to balance estrogen, progesterone, DHEA, testosterone, and many more. Based on your symptoms and targeted lab work, a customized prescription will be tailored to suit your needs.
Dr. ACE is trained in many different types of BioIdentical Hormone Replacement Therapy or also known as BHRT, allowing you to choose what replacement strategy works best for you. She is on the Clinical Advisory Board of the Women's Hormone Network, and is an expert in rhythmic hormone replacement therapy as well as frequently teaching other Doctors the intricacies of Hormone Replacement Therapy.
Is Hormone Replacement Therapy a good option for you?
Take the survey and find out for yourself.
Adrenal and Thyroid Gland Dysfunction
Experiencing stress or fatigue? Metabolism, mental clarity, inability to recover from workouts, and mood issues are beginning signs that there may be a problem with either the adrenal gland or thyroid gland. Over 12% of the US population has thyroid dysfunction and 1 in 8 women will develop thyroid disorder in their lifetime. Over 66% of people worldwide suffer from adrenal gland insufficiency. Is this you?
If so, you'll be diagnosed and treated to restore vitality, get your metabolism working properly again, and get your life and energy back!
Adrenal Dysfunction Symptoms:
Decreased performance

Inability to gain muscle 

Decreased recovery from workouts 

Fatigue

Sugar or salt cravings

Irritability

Difficulty waking up or going to bed

Stressed or overwhelmed with work and daily life

Frequent colds or flus

Excess belly fat

Decreased sex drive
Thyroid Dysfunction Symptoms:
Difficulty waking up
Sensitive to cold weather
Abnormal weight gain all over
Dry Skin
Constipation
Difficulty swallowing
Brittle nails
Hair Loss
Testosterone Replacement Therapy
Millions of men (and increasingly women) are living their lives with low T, and suffering from side effects such as decreased sex drive, depression, weight gain, and erectile dysfunction (ED). Testosterone levels begin to decline at a rate of 10% per decade, and may fall more rapidly with stress, environmental toxins such as xenoestrogens, and a poor diet. Testosterone Balancing and or Testosterone Replacement Therapy may be the right choice to improve symptoms while working to improve the conditions for health and well-being.
The Axis of Energy in the body is easily disturbed by stress and environmental toxins. Your doctor will confidently be able to diagnose and treat you to restore vitality and get your metabolism working properly again.
Benefits of Testosterone Replacement Therapy:
Improve erectile function

Increase orgasm intensity

Increase sexual desire

Increase lean body mass

Increase muscle tone

Increase energy levels

Decrease fatigue and lethargy

Improve mental clarity and focus

Improve sleep patterns

Decrease body fat

Improve cholesterol profile

Reduce migraines

Improve insulin resistance / treat diabetes

Improve cardiovascular health issues

Increase bone strength
There are potential side effects from improper testosterone replacement therapy, such as prostate problems, acne, hair loss, breast tenderness, and infertility. At Regenerate Health Medical Center, testosterone therapy is part of a careful, well-rounded treatment to get you back in action and feeling your best.
Dr. ACE is committed to getting your body back on track and performing well so you can live a powerful healthy life. If you believe you are experiencing hormone imbalance symptoms, please book an appointment.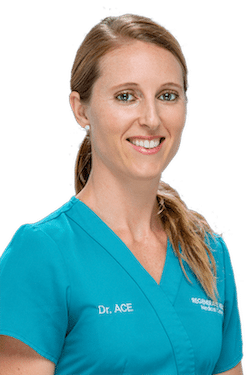 Dr. ACE is committed to getting your body back on track and performing well so you can live a powerful healthy life. If you believe you are experiencing hormone imbalance symptoms, please book an appointment.