Don't take our word for it…
"First, my number one goal was to eliminate pain in my lower back or lessen the pain that I was living with. At this point, 3 weeks into the process I'm super satisfied. Not only has the pain lessened, but I actually have been PAIN-FREE since the Medicinal Signaling Cell was injected into my lower back…I would highly recommend Dr. Ace and Regenerate Health Medical Center. So far it's been a lifesaver." – Greg Bell, Former NFL Player
"As soon as I got started on step one and followed an outlined protocol of supplements, lifestyle change and various other recommendations, I could already feel improvement.
I am recommending Dr.ACE all the time and to all my friends! 
Dr.ACE gave me my life back!!" – Zahraa S.

"I would recommend RHMC to anyone,  I believe the holistic, whole body approach is very helpful for all ages, but especially for aging people. It will help them get back to vitality, have them feel younger and enjoy life and feel they are capable of anything." – Heather W.
"I soon learned and recognized that there is a much more indepth and multifacited approach to restoring optimal health." – Diane H.
"First and foremost, I finally understand what my body has been trying to tell me! Dr ACE has helped me to gather all the information based on medical history and new tests and lab work." – Sam Loesch
"Dr. ACE has left no stone unturned to provide the ability to heal, head to toe! All aspects of physical well being have been covered. Her non-traditional training is great! I am so glad I found her!!!" – Ernie Badillo
"The advice that Dr. Ace gave me improved my quality of life. The detail of least importance was her suggestions on food; what was most important to me was that she genuinely cared about my well-being." – Jaala
"I want to share with people, health is complicated. One must perservere and find a Doctor who is willing to find the root cause of dysfunction." – Kristine G.
"I seriously recommend Dr ACE to all of my friends… and strangers! She has taken such care of me and my health that I feel as if I have a friend I can call when I'm not feeling well and she'll advise me what to do." – Lauren Fuhrman
"Dr. ACE ​really l​istened to me and worked with my specific preferences and unique body to give me the best course of action." – Samantha L.
"After treatment I was COMPLETELY PAIN FREE and was able to get back to playing water polo and swimming again!" – Caroline C.
"I would recommend Dr. ACE and RHMC because, with Dr. ACE being a Naturopathic Doctor, her approach is different than other medical professionals. She looks for the root cause of the problem and wants to prevent future health issues from occurring in the first place, which in my case, has been the only successful approach when no other medical professionals could help me. You can't argue with success!" – Amira
"I would absolutely recommend Dr. ACE…She is understanding to the type of training that I do and doesn't discourage it but offers up information to help me move optimally.  She knows that I want to be training in my sport when I'm in my older ages and gives me the tools to make that a reality." – Danielle
Dr. ACE works with you to achieve your individualized goals through targeted, proven and scientifically based protocols.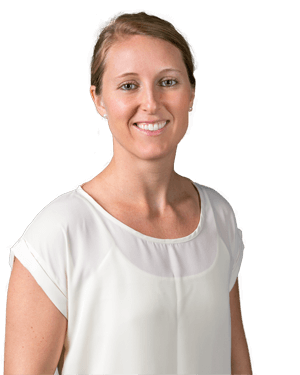 Dr. ACE works with you to achieve your individualized goals through targeted, proven and scientifically based protocols.