PRP Injection Therapy
Tired of pain and dysfunction? PRP Injection Therapy, is one of the most talked-about and exciting treatments for pain. This injection is a super-charged Regenerative Injection Therapy (RIT).
Top athletes like Tiger Woods, Kobe Bryant, and Ray Lewis have all received amazing results and gotten back in the game with shorter recovery times. PRP has over 8,000 peer-reviewed journal studies showing promise across the medical field.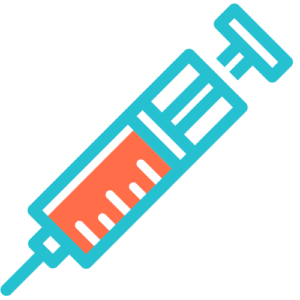 About PRP Injection Therapy
PRP injections are used for the repair of chronic degenerative joints, ligaments and tendon injuries. This new technology is backed by research and is changing the way we treat injury, pain, and aging.
Conditions treated include; chronic overuse injuries to the ankles, knees, and shoulders; arthritic joints, chronic back, and spine arthritis and pain, and degenerative disc disease. In addition, these specific injuries including tennis elbow, carpal tunnel syndrome, knee ligament tears, shin splints, partial-thickness rotator cuff tears, plantar fasciitis, Achilles tendonitis, and IT band syndrome may all be effectively treated using PRP Injection Therapy.
PRP is blood plasm with concentrated thrombocyte.  The concentrated thrombocyte found in PRP contain huge reservoirs of bioactive proteins, including growth factors that are vital to initiate and accelerate tissue repair and regeneration. These bioactive proteins initiate connective tissue healing: bone, tendon and ligament regeneration and repair, promote the development of new blood vessels and stimulate the wound healing process resulting in new collagen formation.
Conventional Treatments vs. Regenerative Medicine
Conventional treatments for pain are focused on the symptom of pain and turning it off, whereas PRP Injection Therapy is aimed at the root cause: damage to joints and connective tissue, and healing that damage, thereby restoring function and decreasing pain.
How does PRP Injection Therapy work?
After a blood draw in the office, your blood is spun down in a centrifuge to concentrate thrombocyte. Then a local anesthetic is injected into the area of pain or damage. Finally, the PRP is injected into the site of injury. Thrombocyte contain various growth factors that activate and enhance healing.
This is the LEVEL 2 treatment in the Regenerative Injection Therapy (RIT) family. This means that the reaction in the body can be twice as strong. Not everyone is a candidate for this therapy as the inflammation can be too intense for some people to tolerate. Dr. ACE typically recommends beginning with 1-2 treatments of Prolotherapy to gauge your healing response, and in some instances will recommend PRP from the start.
At Regenerate Health Medical Center, healing is about the patient and custom-tailored treatments are designed for better outcomes.
Is PRP a new treatment or considered blood doping?
No, the use of thrombocyte to stimulate healing has decades of research and clinical success. PRP injections was first used in humans during periodontal surgery to speed healing and reduce bleeding. PRP is a concentrated extract of thrombocyte from your own blood. Red blood cells and most of the water is separated. Blood doping is the opposite, adding more red blood cells back into your blood for a competitive advantage in sports.
Regenerative Injection Therapy is a safe and effective non-surgical treatment for acute and chronic pain. Regenerative Injection Therapy works by stimulating the body to heal and repair itself. This treats the cause of the pain rather than merely providing symptomatic relief. This series of injections are quick and well-tolerated.
Do you qualify for a non-surgical solution to your pain?
Please click on the survey button to see if you qualify for a non-surgical solution to your pain.
After completing this survey, the doctor will review it and schedule a free 15 minute phone consult with you to answer any questions you may have and explain treatment options. Dr. ACE focuses on treating the root cause of your pain versus only managing the symptoms.
Common Conditions Treated with PRP
Osteoarthritis
Degenerative Joint Disease
Tendonitis
Sports injuries
Sprains & Ligament injuries
Ligament Laxity, Joint instability & hyper mobility
Over-manipulation Syndrome
Low Back pain / Sciatica
Hip Pain – Arthritis, Bursitis, Labrum Lesions
Knee pain – Meniscal, ACL, MCL, LCL Tears
Chondromalacia Patella
Foot & Ankle Pain – Plantar Fasciitis, Sprains, Morton's Neuroma
Neck Pain – Whiplash / Headache / Migraines
Rotator Cuff, Shoulder Pain & Glenoid Labrum Tears
Elbow Pain – Golfer's & Tennis Elbow
Wrist Pain – Carpal Tunnel, Weak or sore wrists
Hand Pain – Thumb & Finger Pain
Temporomandibular Joint (TMJ)
At Regenerate Health Medical we don't let pain get in your way. Talk to us to find out if PRP Injection Therapy can effectively treat your pain.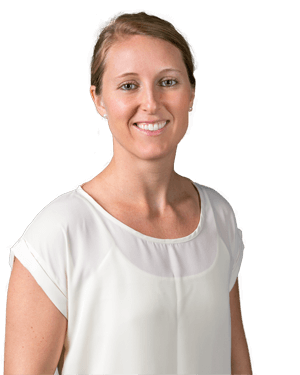 At Regenerate Health Medical we don't let pain get in your way. Talk to us to find out if PRP Injection Therapy can effectively treat your pain.